MZL's Home Health Aide Training Program is a free 3 week course that grants you a Home Health Aide certification by NY Department of Health upon completion of required coursework and field study. Upon certification, you will be paired up with a Service Coordinator who will match you with a patient in need. MZL offers competitive salaries, great benefits and flexible schedules. Our supervising RN instructors have many years of clinical home care experience and will be there to guide you every step of the way!
New Classes Held Monthly. Register Today!
Class Schedule
The training program is 3 weeks long from Monday-Friday 9AM-5PM. All aide trainees will receive a minimum of 75 hours of training in total over the course of the 3 weeks, including 59 hours of classroom training, and 16 hours of RN supervised practical training in a patient care setting.
Class Location
MZL's Training Classes are held at:
MZL Long Island Branch Office
475 East Main Street
Patchogue, NY 11772
MZL's practical field study training is located at:
New Brookhaven Townhouse
111 Beaver Dam Road
Brookhaven, NY 11719
*Additional locations subject to change
MZL's licensed areas of service include: Brooklyn, Bronx, New York, Queens, Staten Island, Westchester ; Suffolk, Nassau, Dutchess, Rockland, and Putnam counties.
If you or a friend are interested in MZL's Training Program, and live in the Long Island area, our training school and field study are convenient to attend via public transportation or car!
First Day Materials
Documentation:
Passport, Permanent Resident Card or State I.D.
Original Valid Social Security Card
References:
Bring 2 references that are professionally prepared
Must have the signature of the writer
Must have a current date
Previous work references are preferred, but personal references are acceptable (excluding friends and family)
Must have a telephone number and full address of the writer of the reference
Medical Documentation
Documentation of a Physical Exam

Proof of PPD or Lab Results from Quantiferon Test within the last 12 months (if positive copy of chest X-Ray)
2 Step PPD if over 12 months since last PPD (only required if specified by contract)

Lab reports:

Rubella/Rubeola lab results
Urinanalysis Drug Screen with at least 6 panels (Within the last 6 months)

Proof of Flu Vaccine (Seasonal Only)
If you have any questions regarding the documentation above, please contact us at help@mzlhomecare.com.
Certification Class Pictures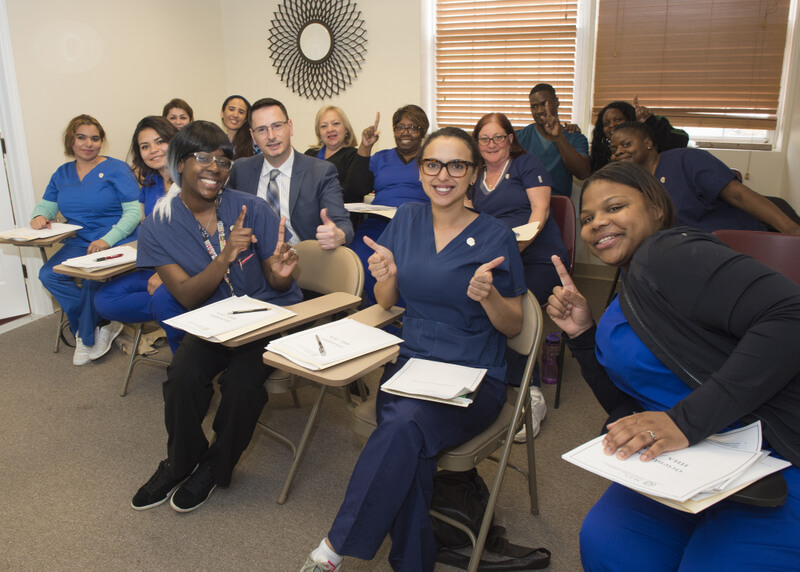 For More Information:
MZL Main Tel: 1-877-MZL-6550
MZL Patchogue Address: 475 East Main Street, Suite 216, Patchogue NY 11772
MZL Corporate Address: 1819 East 13th Street, Brooklyn, NY 11229